Hey guys, we made a game a month back in 2013 (check my profile for the games) and this is what we're doing now: Tour Bueno.
We'll travel around Europe to visit 11 countries and game devs to create 11 games in 48h long game jams. All that will be posted online accompanied by a web documentary. It starts now, we just arrived in Zürich, Switzerland.
Here's me in front of our tour bus.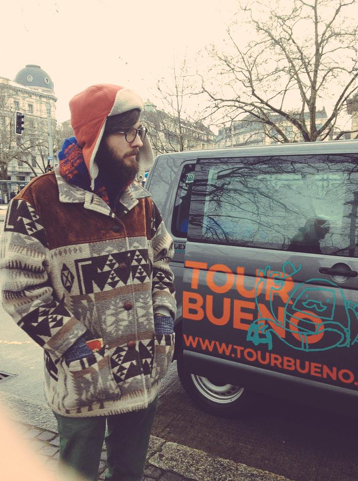 Also, I posted my 8 minute short film I did two years ago, The Feastible Life.
Cheers.